TRINATION
TRINATION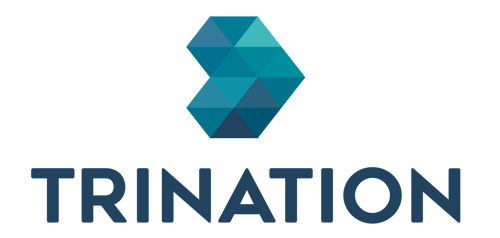 Welcome to the TriNation digital meeting 2021
TRINATION is an arena for knowledge sharing on the salmonid diseases HSMB, PD and CMS between the salmon producing countries Norway, Ireland and Scotland. 
TriNation 2021 will be arranged as a virtual meeting on Microsoft Teams on April 21st and 22nd from 12.30-16.00 CET each day. To compensate for the lack of social interaction we will arrange smaller break-out rooms during the breaks.
Please register for the meeting by clicking the red tab «Påmelding til arrangementet» to the upper right on this page. 

NB: Registration deadline is set to April 16th at 12h00 Norwegian time. 
Participants will recieve meeting links two days in advance.
More info is found in the conference website
Program
12:30-13:40
Welcome and situation updates
Welcome
Tore Hovland, president Trination
Scotland
Eann Munro, Marine Scotland
Norway
Hilde Sindre, Norwegian Veterinary Institute
Ireland
Susie Mitchell
13:40-14:15
Virtual coffee: Breakout rooms for chatting
14:15-15:00
Epidemiology and disease management
14:15
How our knowledge of alphavirus infection (PD) in farmed salmon can inform the management of Covid 19 in humans?
Marian McLoughlin, Fish Health & Production Veterinary Consultant
14:30
Epidemiology and Pathogenesis of Piscine orthoreovirus Genotype 3
Juliane Sørensen, Technical University of Denmark
14:45
Sequence variation in the full genome of PMCV sampled from field outbreaks of CMS
Aase B. Mikalsen, NMBU - Faculty of veterinary Sciences
15:15-16:00
Host-pathogen interaction
15:15
PRV-3, but Not PRV-2, Cross-Protects against PRV-1 and HSMI in Atlantic Salmon
Maria Dahle, Norwegian Veterinary Institute
15:30
Experimental challenge trial in Atlantic salmon with PMCV - insights in pathogenesis of CMS
Niccolò Vendramin, Technical University of Denmark
15:45
PRV-1 isolates differ in virulence
Øystein Wessel, NMBU - Faculty of veterinary Sciences
12:30-13:30
Developments in diagnostiscs
12:30
A field evaluation of diagnostic tests for SAV and PD
Mona Dverdal Jansen, Norwegian Veterinary Institute
12:45
Field study on the assessment of a method for detection of Salmonid alphavirus (SAV) in seawater at Norwegian Atlantic Salmon farms
Lisa-Victoria Bernhardt, Norwegian Veterinary Institute
13:00
Identification of serum proteins from Atlantic salmon with CMS
Janina Costa, Moredun Research Institute
13:15
Assessing the use of cardiac biomarkers as a health management tool for early diagnostic of CMS in Atlantic salmon
Jorge del-Pozo, University of Edinburgh
13:30-13:40
Remote customer support project
Claudia Marin, MSD Animal Health
13:55-14:10
Information from TriNation and our sponsors
14:10
Efficacy of licensed PD vaccines administered to commercially reared Atlantic salmon and naturally infected with SAV2 and SAV3 in sea cages
Magnus Røsæg, SalMar
14:25
Cellular immune responses in rainbow trout following vaccination and challenge against SAV
Kimberly Veenstra, Friedrich Loeffler Institut
14:40
Effect of vaccines against Cardiomyopathy syndrome
Marius Karlsen, PHARMAQ
15:15
Effect and side-effects from Pancreas Disease vaccines
Marius Karlsen, PHARMAQ
15:30
Effect of a DNA and oil-adjuvanted vaccines for PD on spinal pathology, growth and economic impact of commercially reared salmon
Ragnar Thorarinsson, Elanco Animal Health
15:45
Duration of immunity in Atlantic salmon parr vaccinated with CLYNAV using a saltwater SAV3 cohabitation challenge model
Ana Silva, Elanco Animal Health